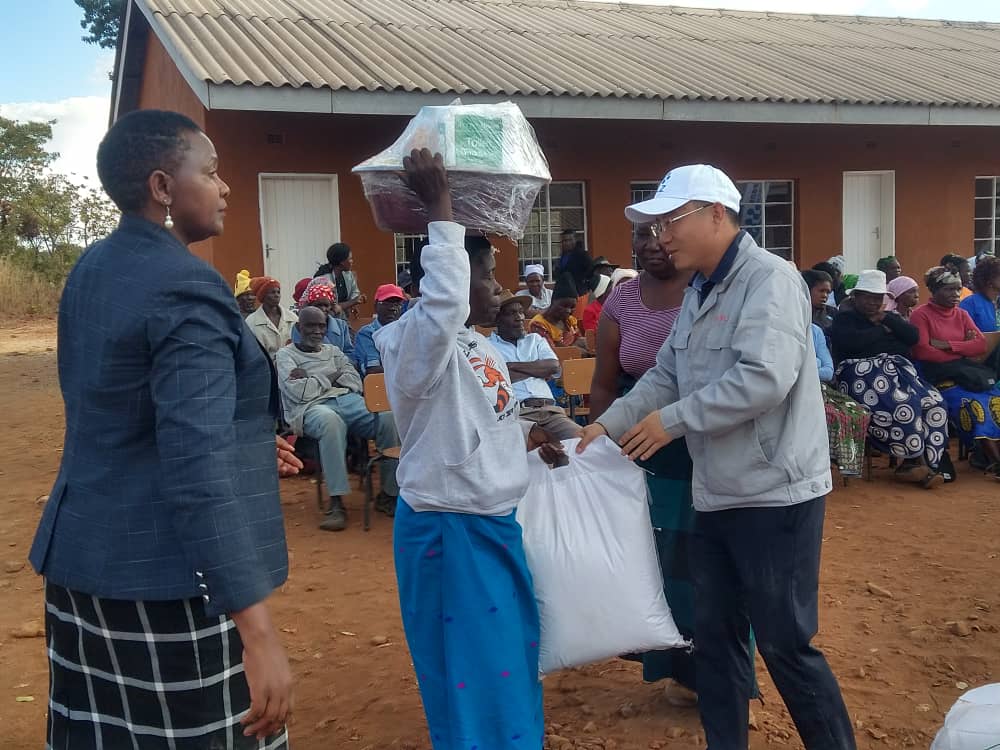 Prospect Lithium intensifies community outreach programs
By Laurence Kanyasa
One of Zimbabwe's biggest lithium mining companies, Prospect Lithium Zimbabwe (PLZ) has intensified its community outreach program by donating food and non-food items to vulnerable members of the community.
Speaking at the handover ceremony, held at Vuta Primary School on 4 August in Goromonzi, PLZ Public Relations Executive, Rugare Dhobbie said this initiative is meant to assist persons living with disabilities and elderly members of the community that need support from the company.
"This event marks an important milestone in as it signifies the strong bond that exists between the people in Goromonzi and the company," said Dhobbie.
She went on to say the elderly members in the community are heroes of life, as such PLZ appreciates and recognise the importance of senior citizenry in communities.
During the handover, community members were showered with food hampers consisting of essential commodities such as cooking oil, mealie meal, sanitation utilities and other non-food items. 
Social Development Officer for Goromonzi District, Takudzwa Mapeza thanked PLZ for the noble initiative that they brought to the community as this will go a long way in cementing relations between the the lithium giant and the people.
"Goromonzi community would like to thank Prospect Lithium for the kind gesture, what the company has extended to the community is very commendable, we hope this kind of support will continue over the coming years," he said.
Mapeza reiterated that, as opposed to claims made by some sections of society, the Chinese have proved to be true and loving friends who care for the well-being of people living in the communities they are operating in.
Also present at the gracious occasion was ward 13 councilor Never Gotora who said Prospect Lithium has brought so much development in the community since it started its operations in the area.
The company has built schools, graded roads, built clinics, providing safe drinking water for different communities, which is evidence beyond doubt that the company acknowledges and values the community, Gotora said.
Speaking on the sidelines of the event, beneficiaries who received hampers said they were overjoyed by the company's good deeds as this has helped improve their living standards over a short period of time.
"As a community, we cannot thank them enough because they have done a lot for this community, today's event brings joy to our hearts as the younger generation remembers their elders, and we are glad that this company is helping us in more ways than one," said Gogo Joice Makuwe, one of the beneficiaries of the PLZ community outreach program.