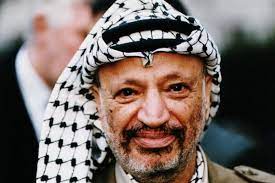 PALESTINE REMEMBERS CATASTROPHE THROUGH DRAMA
By Vimbai Kamoyo
The setting was apt. A rugged theater that no doubt brought rocky moments in the minds of many. A remembrance of the catastrophe that happened some seventy-five years ago in the land of Palestine.
It did not matter that the title of the drama was in Shona but it meant the same: WAR. The name Chindunduma is a Shona word meaning war and the drama was centered on the war that occurred in 1948 and is still raging on with no respite in sight for the suffering Palestinians.
The cast of Michael Kudakwashe, Charmaine Mujeri, and Rayne Chiramba did a splendid job of bringing out the grief of the Palestinians on the occupation of their land by the Israelites.
The play was as engaging as it was touching.
The drama was constructed on the events of Al Nakba. Al Nakba refers to the mass exodus of at least 750,000 Arabs from Palestine. Though this event is marked to have begun in 1948, in fact, Al Nakba began decades earlier. In 1799, during the French invasion of the Arab world, Napoleon issued a proclamation offering Palestine as a homeland to Jews under France's protection.
In 1998, Yasser Arafat, Palestinian leader, proposed that Palestinians should mark the 50th anniversary of the Nakba declaring 15 May, the day after Israeli independence in 1948, as Nakba Day, formalizing a date that had been unofficially used as early as 1949.
The Nakba greatly influenced the Palestinian culture and is a foundational symbol of Palestinian identity, together with "Handala", the keffiyeh, and the symbolic key. Countless books, songs, and poems have been written about the Nakba. Palestinian poet Mahmoud Darwish described the Nakba as "an extended present that promises to continue in the future.
The drama "Chindunduma" is indeed a must-watch for those keen to learn Palestinian history and its struggle against Israeli apartheid.