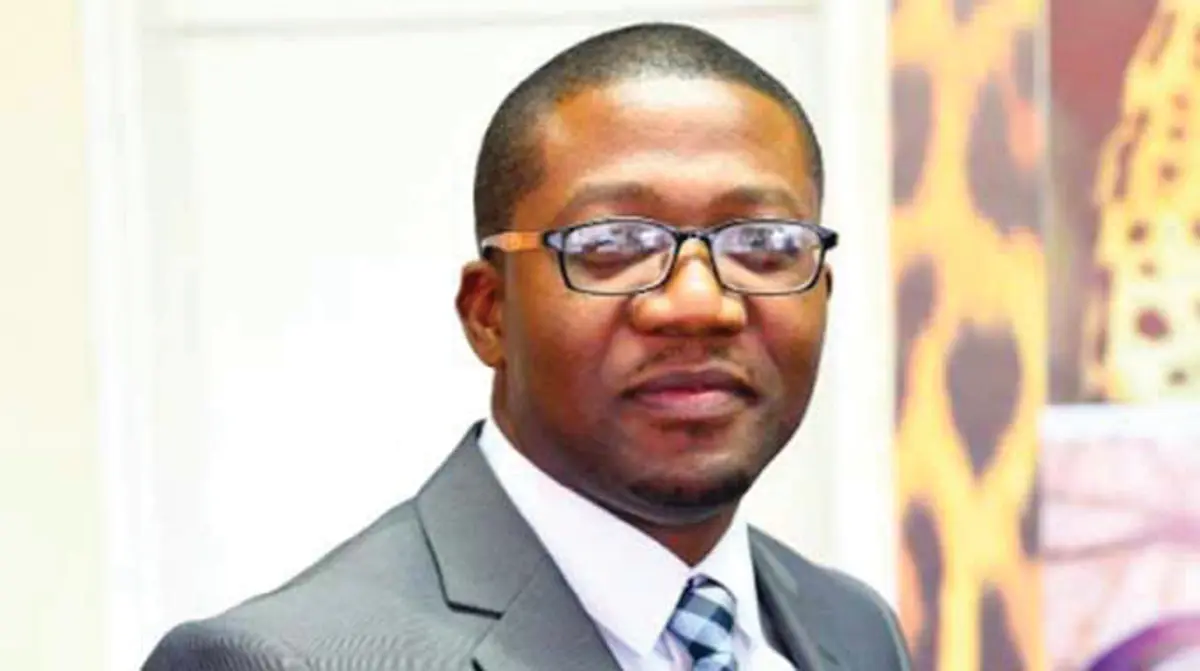 Is Zimbabwe's archaic wildlife law enough to deter IFFs?
By Vimbai Kamoyo
That Zimbabwe is endowed with abundant wildlife that attracts tourists worldwide is not in contestation. However, the question that begs an answer is the legislation that should protect it from Illicit Financial Flows (IFFs).
Put simply, are the country's wildlife laws watertight enough to avoid IFFs?
After speaking to several experts in the wildlife sector Business Connect investigation reveals that it might be time to tighten and update legislation that governs Zimbabwe's wildlife and fauna.
Zimbabwe's wildlife is governed by the Parks and Wildlife Act of 1975 which was amended in 2001.
The law is to make provision for the preservation, conservation, propagation, and control of the wildlife, fish and plants of Zimbabwe and the protection of her natural landscape and scenery.
There has been contestation as to the adequacy of the laws to prevent players involved in the wildlife business from engaging in IFFs.
According to the Financial Action Task Force, (FATAF) 2020 report on money laundering and the wildlife trade, the phenomenon is a major transnational organised crime, which generates billions of criminal proceeds each year.
A Good Governance Africa January 2023 article describes Illicit financial flows (IFFs) as the movement of illegally obtained money across borders. In the context of wildlife crime, these IFFs occur to facilitate poaching, the purchase of wildlife products and enabling their trafficking across borders.
Wildlife crime syndicates move, hide, and launder the profits and proceeds of wildlife crime through various means, undermining the financial integrity of both financial and non-financial systems.
The FATAF study also notes that wildlife traffickers exploit weaknesses in the financial and non-financial sectors, to move, hide and launder their proceeds, enabling further wildlife crimes and damaging financial integrity. One of the most effective ways to identify the broader criminal networks and take the profit out of this crime is to follow the financial trails of wildlife traffickers.
Despite the significant criminal gains involved, the FATAF report states that countries and the private sector are not prioritising efforts to trace and combat financial flows from this trade in line with risk.
It is against this background that experts and an academic in the wildlife sector, Business Connect interviewed called for the government to tighten legislation in an effort to combat IFFs. A Zimbabwe Environment, Climate, Tourism and Hospitality Industry Minister Mangaliso Ndlovu on the other hand says the law is adequate to curb IFFs.
Ignatious Maeresa an expert in wildlife law who works for environment watchdog the Zimbabwe Environmental Law Association (ZELA) asserts that the laws are archaic and don't address modern ways of IFFs.
Maeresa said Zimbabwe's wildlife laws were developed specifically to protect and regulate wildlife and not to control the illegal flow of money from its proceeds.
"You will realize that most of these laws were crafted way back when IFFs were not yet a menace. So, our wildlife laws themselves do not have specific provisions to curb IFFs.
"I acknowledge that IFFs are also affecting our wildlife sector as money illegally acquired from varying activities related to wildlife is moved from Zimbabwe to other countries or vice versa. This we are talking to the tune of over US $50 million annually."
"As stakeholders, there is a need for us to lobby and advocate for specific provisions to curb IFFs within the wildlife sector. Generally, laws like the Money Laundering and Proceeds of Crime can also be used as ancillary legislation in trying to curb IFFs within the wildlife sector," said Maeresa.
Maeresa contends that the law is silent on IFFs and the review that appears imminent should address that.
"Section two 'A' that deals with financial provisions is silent on the accountability of funds obtained by the private players but speaks only of those by the Authority and this refers to the government entity, The Zimbabwe Parks and Wildlife Authority. Therefore private players can exploit that loophole. Again section 6 sub-section 38 which deal with the 'control of hunting of animals and removal of animal products from safari area and sale of animals or animal products' talks only of licensing private players but is not specific on how the proceeds are accounted for which leaves room for illicit financial flows.
"However, as watchdog we are happy that the Act is being amended and a bill has been tabled. It is important that as stakeholders we see to it that the issue of IFFs is dealt with," he said.
Another legal expert in wildlife at ZELA, Mutuso Dhliwayo said the laws lack components of transparency and need to curb illicit flow of money from the country.
He said at the heart of all these problems is the Parks and Wildlife Management Act which needs to be reformed to promote transparency and accountability. The Parks and Wildlife Act was enacted in 1975 and is not anchored on principles of transparency and accountability.
"There is a thin line between legal wildlife trade and Illegal Wildlife Trade (IWT). Given the Government of Zimbabwe's commitment to fight IWT, there is a strong case for transparency and accountability within the sector if this is to be effective.
"Without shining the light of transparency and accountability as a disinfectant, how do you distinguish between the two? In 2016, an audit was conducted on Zimbabwe's ivory stockpile and evidence showed that some ivory was missing," said Dhliwayo.
The two's positions were supported by a top academic and researcher, Rumbidzai Tizora, who is a lecturer at the prestigious University of Zimbabwe, in a paper entitled "Research Proposal on Corruption Analysis in National Parks and Wildlife Management."
Tizora also argues that the law does not provide transparency to the money collected by the owners of safaris and the granting of hunting concessions.
"Well-connected individuals might "put pressure" on officials to under-report actual offtake, they use the license to gain access to the parks estate but hunt more than supported by licenses. Well-connected individuals might (or "cause" decision makers to) dictate the quota to be issued; this will usually be above the optimal amount – Well-connected individuals might "influence" the decision makers to renew their hunting concessions; they will ordinarily not be the best candidates and might have flouted regulations which should see them disqualified from renewals.
"A hunter may be given a quota for an impala and end up shooting another animal with more trophy value and pay the ranger some money. Hunter may shoot an elephant, but it runs away. He may pay the ranger so that he does not record this, and they can shoot another. The law does not give a specific answer to all these eventualities," argued Tizora.
However, authorities in the Zimbabwe government say the laws are adequate to fight off illicit financial flows.
Zimbabwe Environment, Climate, Tourism and Hospitality Industry Minister Mangaliso Ndlovu told 'The Business Connect' that the laws were more than enough to deter IFFs.
"Of course, our laws are adequate. Of course, there may be one case or two of illicit flows but largely they are watertight in many areas. Those that cannot be catered for by the Parks and Wildlife Act can be taken care of by-laws on money laundering. The Reserve Bank of Zimbabwe is master at that," he said.
Tinashe Farawo, the head of corporate affairs at Zimbabwe Parks and Wildlife Management Authority, agreed with the minister's position.
"Our laws are enough as they are. There is no need for amendments. We have laws that have mandatory nine-year sentences like if you are caught with pangolin or any of the big five," he said.
However, an OECD 2019 report on Illegal Wildlife Trade in Southeast Asia states that the issue of illegal wildlife trade also remains a lesser-known financial crime and one that appears to be "flying under the radar" with less high-level political support.
Even in the case of large-scale, multi-million dollar seizures, money-laundering investigations were not undertaken. Experts also noted that there is little knowledge of the modus operandi and practise in the financial system for wildlife crimes: wildlife traffickers are still widely perceived to work through cash transactions in small sums, or through money couriers, according to the OECD report.
As a way forward to curb IFFs in the wildlife sector the FATAF study states that, despite the significant criminal gains involved, countries and the private sector are not prioritising efforts to trace and combat financial flows from this trade in line with risk.
To combat the financial flows from the illegal wildlife trade, countries should therefore as a priority first is to identify and assess their money laundering risks relating to the illegal wildlife trade. Secondly, to ensure that national laws and powers for law enforcement allow authorities to go after the finances of wildlife traffickers, and to pursue financial investigations, according to the FATAF report.
However, what comes quite clear is that the Zimbabwe laws are not good enough for modern-day ways of IFFs and they need amendments as soon as what could be possible.
"This story was produced by Vimbai Kamoyo. It was written as part of Wealth of Nations, a media skills development programme run by the Thomson Reuters Foundation. More information at www.wealth-of-nations.org. The content is the sole responsibility of the author and the publisher."