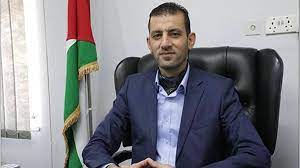 PALESTINIAN EMBASSY CONDEMNS BRUTAL KILLINGS
By Vimbai Kamoyo
The Palestinian ambassador to Zimbabwe, Tamer Almassri, has intensely condemned the killing of his fellow countrymen by Israeli forces in Nablus, Ramallah.
According to international news agency, The Aljazeera, the Israeli forces killed the three Palestinians in two separate incidents in the occupied West Bank.
Two men, Hamza Maqbool and Khairi Shaheen, were killed during an early Friday morning raid in Nablus. A third, named as Abdul Jawwad Saleh, was shot by Israeli forces in the village of Umm Safa, which neighbours Ramallah, later on Friday. The Nablus raid was described by some locals as an "invasion."
In a statement Almassri described the execution as "heinous" and an apt fit for "war crime."
"The Embassy of the state of Palestine in Harare strongly condemn the heinous crime of execution of three Palestinian young men in Nablus by the Israeli occupation forces. (We) consider this a war crime, collective punishment and an extension of continuous violations and occupation crimes throughout the occupied Palestinian land. As an integral part of the apartheid Israeli government and its various arms attempt to facilitate implementation of the Zionist colonial project aimed at perpetuating the annexation of the occupied West Bank, including East Jerusalem," he said.
The ambassador said the Palestinian people will fight up to the bitter end in defence of their territorial integrity and sovereignty
"The Palestinian people will defend its territories by all means that are permitted by the international law in fighting this brutal apartheid government.
"The continuation of the daily killings, the storming of Palestinian cities, the assault on Islamic and Christian sanctities, along with settlements, plans for annexation and racial expansion, and other Israeli crimes will not bring security and stability to anyone, because the only way to achieve peace and security is to give the Palestinian people their legitimate rights that have been endorsed by international legitimacy," he said.