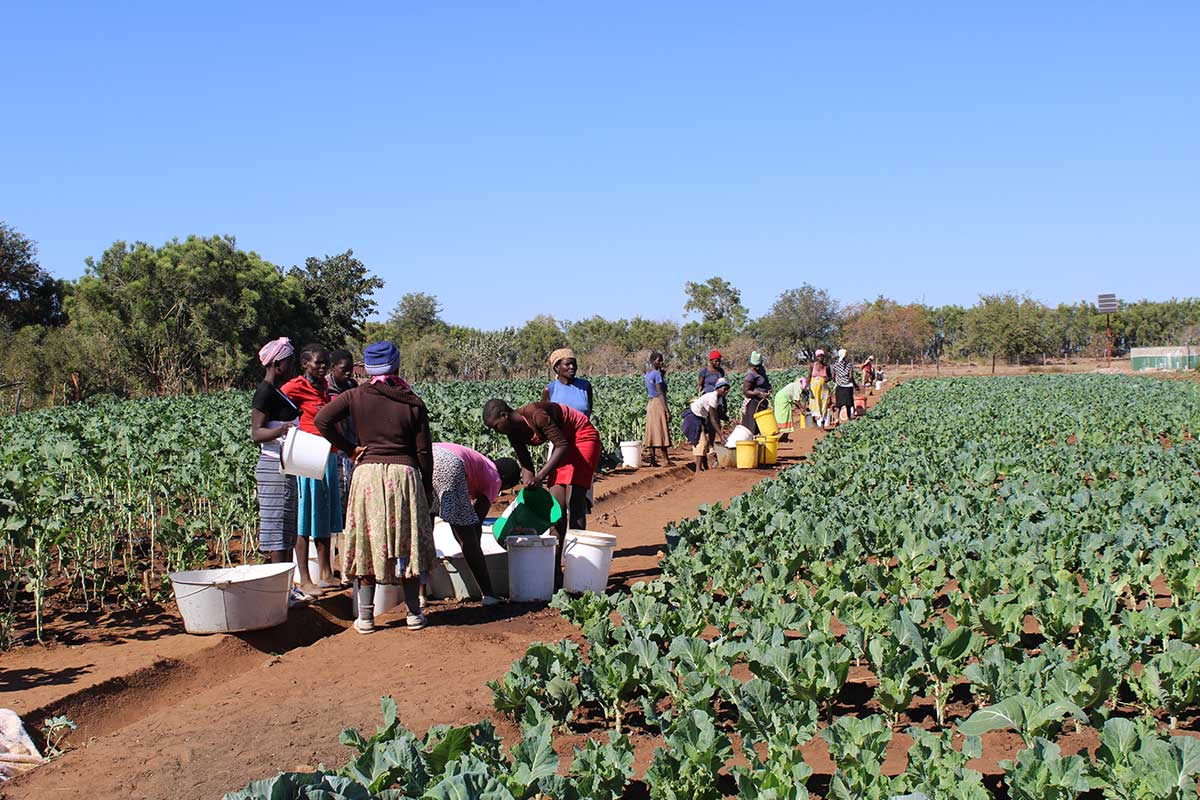 Community gardening key in fighting poverty: Gender and Development activist
By Wellington Zimbowa
A local community development group SPROUT WOMEN EMPOWERMENT TRUST … SWET urges the government and stakeholders to enhance grassroots projects targeting women to eradicate poverty in the community.
Based in CHITUNGWIZA, SWET, undertakes mobile community gardens initially in the Harare dormitory town, growing and teaching women residents and the girl child to grow vegetables, mushrooms, and other crops using affordable innovations to ensure food security and entrepreneurship.
Founder Caroline Mutimbanyoka in an interview held online, acknowledged the International Day for the Eradication of Poverty set to be observed annually in October.
This year's theme ran under the theme 'Decent Work and Social Protection: Putting Dignity in Practice for All.'
Women bear the brunt of poverty due to inequitable education, financial capacity and education primarily because of traditional social norms, according to SWET.
"We reaffirm our commitment to empowering women from rural and Peri-urban spaces in order to uplift communities. Poverty is real in our context and it wears the face of women.
They bear the brunt of limited access to resources, and social norms that leave them more vulnerable such as unpaid care and domestic work hence compromising on their education health and financial freedom. We need to keep on finding ways to break these barriers and invest in supporting women to go beyond their limitations," she said.
To address the root cause of the inequalities, went on Mutimbanyoka, proper infrastructure, technologies and effective social service delivery were essential, hence the organisation also undertakes financial literacy, and entrepreneurship training biased towards women to enhance their dignity, resilience and financial inclusivity.
UNICEF notes that 25.8 percent of Zimbabwe's population (4,126 thousand people in 2021) is multidimensional poor while an additional 26.3 percent is classified as vulnerable to multifaceted poverty (4,211 thousand people in 2021).
Extreme poverty eradication by 2030 is the United Nations Development Goal number 1 which dovetails with the government's vision of an upper middle class economy by 2030 with hunger-fighting at the core.