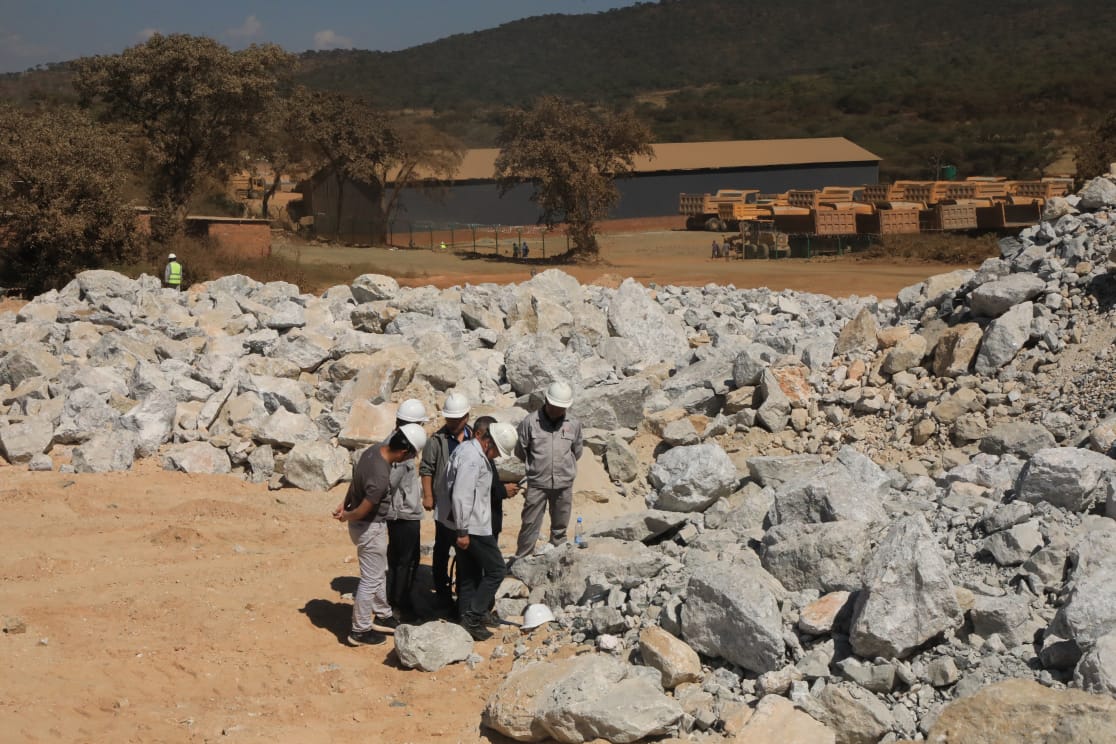 Prospect Lithium Zimbabwe – A Giant in the Making
By Laurence Kanyasa
Zimbabwe's biggest Lithium mining company, Prospect Lithium Zimbabwe (PLZ) says they are satisfied with the progress they have made in increasing capacity utilisation and investing in communities.
Speaking during a site visit at Prospect Mine in Goromonzi, its Public Relations Executive, Rugare Dhobbie, said the company has made great strides in improving and upgrading of machinery, which is set to increase production in the coming months.
"We are still growing as a company and in the process we have had our fair share of challenges in production but the goal is to increase operations and productivity at the highest level possible," said Dhobbie.
She went on to say Prospect Lithium will be in a better position in a few months' time as it eyes to increase capacity utilisation to full throttle by the end of second quarter this year.
According to Dhobbie, the company's target is to produce 4.5 million tonnes of product per year, which in turn converts to five hundred thousand tonnes of lithium ore concentrate.
In the same vein, prospect mine, since the commissioning stage began, has managed to produce 30 000 metric tonnes worth of product and to date 10 000 metric tonnes has been exported.
"This is a good sign for the company, as we continue to progress, prospect hopes to become the world's largest producer of lithium and the progress achieved so far speaks to the bigger things that the company will achieve  in the near future," said Dhobbie.
According to Dhobbie, Prospect Mine is also producing Spodumene and Petalite. However, plans are underway to come up with a separate processing plant for tantalite which is also a mineral found in lithium ore.
"Plans to produce tantalite are currently shaping up to ensure there is full utilisation of the resource. Research is being done and findings will be announced in no time," she said.
As part of its growth agenda, Prospect has also carried out a number of community development programs since it landed in Goromonzi.
To date the company has built roads, classroom blocks and fully fledged state of the art science lab which will improve the well-being of communities.
"As part of our corporate social responsibility, we have embarked on an intense drive to support our local communities through improving education, health, and handing of food hampers for the elderly," said Dhobbie.
She said this is being done to improve the livelihoods of communities and to allow people to benefit from resources in their area.