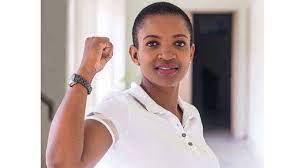 SANGANAI/HLANGANANI 2023: THE INDIFFERENCE OF THE HOST By Vimbai Kamoyo
It could be a soccer match, it could be a volleyball game but this was neither the two but a lukewarm Sanganai/Hlanganani travel expo. Neither cold nor hot.
The vibe that characterised the past events was gone, the vitality and aggression that defined this premier travel show was not there.
The people of Bulawayo, the host city attested to that.
Nkululeko Mabena, an airtime vendor in the central business district of the city said he does not know what Sanganai is all about of what benefits could be accrued from the event.
"I do not know what Sanganai is all about except the little we hear from radios about it. It has never been explained to us whether we are welcome to their events. It looks pretty all business to me with no room for pleasure seekers. There should be events for children also for it to be attractive. This year it's too quiet, it is as if nothing is happening in the city," he said.
Regis Gurura, a car mechanic who dismissed it as elitist, echoed his sentiments.
"I have no truck with Sanganai because it is for the high-heeled. Maybe it's because tourism is for the affluent. In the past, we could feel Sanganai here but that is no longer the case. Maybe those are the effects of the post-covid 19 pandemic." said Gurura.
Ironically, the Zimbabwe Tourism Authority launched its Zim-Bho initiative aimed at attracting domestic customers. The project, widely marketed at the beginning of its launch, seems to be fizzling out.
In her speech on the first day of the exhibition, the Minister of Tourism and Industry Barbara Rwodzi indeed acknowledged the need to be all-inclusive in marketing tourism products.
"First and foremost, I want to emphasize that tourism is a partnership. It's a relationship between the government and the private sector, where each party brings its unique strengths to the table. The government provides the framework, infrastructure, and policies to support tourism, while the private sector brings innovation, investment, and operational expertise. Together, we can create a vibrant and sustainable tourism ecosystem.
"In recent years, we have witnessed the transformative power of technology in tourism. From online booking platforms to virtual reality experiences, technology has revolutionized how tourists plan and enjoy their trips. I urge the private sector to continue driving innovation in this field, finding new ways to enhance the visitor experience, and making our destinations more accessible and attractive.
"Collaboration is another cornerstone of our success. Together, we can create compelling marketing campaigns that showcase the unique and diverse attractions of our country. We can develop specialized tour packages that cater to different types of travelers, from adventure enthusiasts to cultural aficionados. By working hand in hand, we can tap into emerging markets and adapt to changing consumer preferences," she said