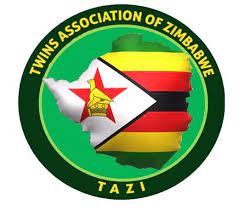 'Double twin adventure tour in Kariba'
By Wellington Zimbowa
What an electric atmosphere awaits as local twin siblings fuse with their regional counterparts in the majestic environs of  Lake Kariba – Africa's biggest man-made Lake – touted for its hydro-generation potency and world-class tourism ambience?
Expectations are high as the Zimbabwe Tourism Authority's (ZTA) ZimBho campaign gets the nod of twin siblings in Zimbabwe and beyond who will renew their embryonic link as they converge for a tourism tour in an empowerment, cultural exchange and tourism promotion drive.
At least 75 sets of twins from Zimbabwe and neighbours from South Africa, Malawi and Tanzania,  are set to partake in the voyage this year from  December 8 to 11, with the aim of socio-economically empowering twin and multi-birth siblings, noting their somehow challenged upbringing circumstances while promoting tourism and cultural exchange in the region.
At least 100 local members (who are twins)  and 50  (twins as well)  are expected according to TAZI.
"All this will be done in the fantastic natural and fresh air of the Scenic Kariba region in Zimbabwe. Participants are highly encouraged to explore and have the feel of the beautiful nature and have an appreciation of the cultural diversity in the region
"Particular focus on the exchange of social and moral values that make up the culture and social standards, including discussions on possible practical solutions," said TAZI.
The organisation however is optimistic that authorities will come on board to support its initiative that also seeks to promote the brand Zimbabwe.
"Give a slice of delicious bread to a man on the street he will tell people how good your bakery is,. therefore the motivation behind most twins attending this tour coming majorly from marginalised communities because they cannot afford to visit such tourist attraction centres but can spread the beauty of such places. This is our bid as an Association to bridge the affordability of visiting exotic Tourism Centres annually using very minimal resources whilst also marketing these attraction places," it said.
Dam viewing and boat cruising are some of the expected activities highlighting the tour that is also open to those not falling under the multi-birth tag.
Founded in 2016 by twin brothers Farai Lawyer Katonha and Tendai Mayor Katonha who are directors who grew up in a poverty-stricken background it aims to empower other twins in similar circumstances and boasts of over 3000 registered twins
The key concept to forming TAZ by the Katonha brothers who are the founders and directors of the organization was to uplift all twins around the country who are facing similar challenges and boasting of over  3000 registered twins and 10,000 inclusive.
Besides running income-earning projects the organisation pays school fees for its membership still in lower and higher learning institutions while embarking on fish farming, grinding mills, and butcheries projects to sustain members.
TAZI works closely with the government, other development agencies and donor institutions.
According to online sources multiple pregnancy results from complex interactions between genetic and environmental factors. And as at 2010 multiple births accounted for 3 percent of all births worldwide.